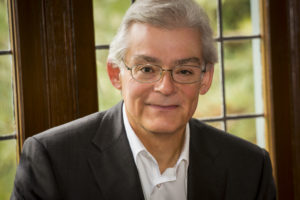 Managing Director
John Vandervelde has been associated with nearly $1 billion in film and television financing. John is a Chartered Professional Accountant, Chartered Accountant, Certified Management Accountant and Chartered Corporate Secretary with three decades of experience in film and television prior to founding The Entertainment and Media Finance Group Inc. (TEAM) in 2014. TEAM serves producers and distributors with innovative interim financing, merger and acquisition, international production structuring and financial advisory services.
With executive positions at KPMG, Nelvana, Corus Entertainment, Cookie Jar Entertainment and DCF Media, John has Executive Produced over 1,100 episodes of television, including Daytime Emmy and Gemini winners and nominees, and he has contributed to a multitude of film, television and live theatrical projects.
John has extensive experience with production and corporate finance/banking, coproduction structuring, financial reporting, treasury operations, cash management, budgeting and business development, and he speaks regularly at film festival panels, industry events and educational seminars.
John is Treasurer and a Director of the Canadian Retransmission Collective and previously served for 20 years as Treasurer and a Director of the Academy of Canadian Film & Television. He has also been a Director of the Print & Drawing Council of Canada as well as the Institute of Chartered Secretaries & Administrators. John holds an Honours BA in Commerce and Economics from the University of Toronto and he is a designated Professional Administrator and an Associate of the Chartered Institute of Secretaries.
Executive Producer Credits
Ella The Elephant
2013 - 2014
Classic Car Rescue
2012 - 2014
Salvage Hunters
2011 - 2014
Mayday: Air Disaster Specials
2011
Family Food Challenge
2010
World's Greenest Homes
2008
Journey to the Edge of the Universe
2008
Kim's Rude Awakenings
2007 - 2009
Psychic Investigators
2007 - 2008
Colin & Justin's Home Heist
2007 - 2008
Austin Stevens Adventures
2007
The Fireball of Tutankhamun
2006
Jonestown: Paradise Lost
2006
Mayday, 61 x 60m
2003 - 2015