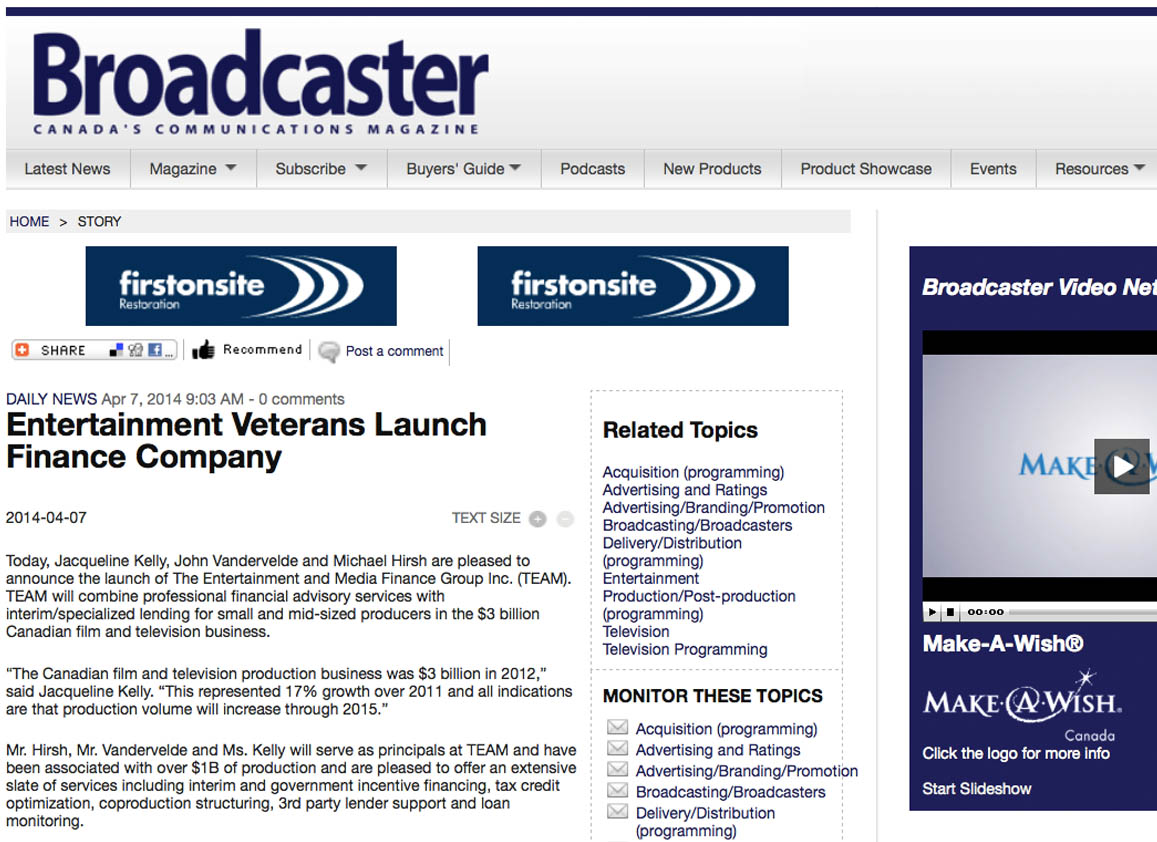 Entertainment Veterans Launch Finance Company
2014-04-07
Today, Jacqueline Kelly, John Vandervelde and Michael Hirsh are pleased to announce the launch of The Entertainment and Media Finance Group Inc. (TEAM). TEAM will combine professional financial advisory services with interim/specialized lending for small and mid-sized producers in the $3 billion Canadian film and television business.
"The Canadian film and television production business was $3 billion in 2012," said Jacqueline Kelly. "This represented 17% growth over 2011 and all indications are that production volume will increase through 2015."
Mr. Hirsh, Mr. Vandervelde and Ms. Kelly will serve as principals at TEAM and have been associated with over $1B of production and are pleased to offer an extensive slate of services including interim and government incentive financing, tax credit optimization, coproduction structuring, 3rd party lender support and loan monitoring.
TEAM's principals have produced over 4,000 television episodes and 20 feature films spanning three decades in the Canadian production industry. TEAM is headquartered in Toronto